Canadian Merchant Account— Know Your Code of Conduct?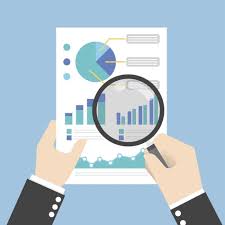 The Canadian Code of Conduct was effected in 2010 to uphold desirable business practices and make certain Canadian merchant account holders as well as consumers identify with the costs and advantages of handling credit and debit cards.
Here is a recap of the benefits you can enjoy from the Code plus a few new items you should be aware of.
90-day/3-Month Notice on Any Fee Increase
The code demands that for any unexpected fee increase by the processors or card brand (like MasterCard), the merchant must be issued a 90-day notice. On top of that, the entrepreneur can willingly call off their accounts without the fear of facing penalties; but this must be done within 90 days after the declaration of the rate change. Nevertheless, be warned that this law doesn't apply for equipment leases.
Effective Processing Rate
All processors are expected by law to put on view the effective payment processing rate for every card brand (both credit and debit) in their monthly reports. The effective rate is the result of all charges related to a credit card brand, i.e. qualified & nonqualified fees, interchanges charges, card-brand charges and per transaction cost divided by the gross total a merchant processes. This way, merchants can easily discover if the company genuinely charges the rates they promised or not.
NEW LAW: Restrictions on Auto-Renew Contracts
Currently, a merchant can lawfully give a notice to the processor on their plans to call off an auto-renew agreement whenever they like. They are no longer obligated to do this within a given window (like 30 days before the term date as before). What's more, Auto-renew contracts have been restricted to not more than 6 months/term. This implies that a company can't renew the agreement for 3 more years in the event you forget to inform your payment processor.
NEW LAW: Reduction in Interchange Rates
Under the latest Code, a merchant can instantly call off an existing agreement in case the reduced inter-change fee isn't well communicated. Because quite a number of Canadian merchants work under tiered pricing models, most times these price reductions don't fully mirror the cut-back interchange costs.
Conclusion
There's much more for business owners to learn about the Canadian code of conduct. And the more info you have, the better for your business. Always be sure to keep up with the updates as they come in.
Author Bio
Electronic payments expert, Blair Thomas, co-founded eMerchantBroker in 2010. His passions include writing/producing music, and travel. eMerchantBroker is America's No.1 Canadian Merchant Account company, serving both traditional and high-risk merchants.